Devon Banks Caravan & Camping site North Devon

Devon Banks campsite is just for Adults & dog friendly. Located right on the edge of Exmoor national park it provides the perfect base to explore North Devon. We are a small family run certified (CL) camping site in a rural location between Bratton Fleming and Challacombe, located in North Devon but only a few miles drive and you're into West Somerset.
Campsite Exclusively for Adults
We operate a rural quiet camping site that is Adult only (21+), it's ideal for those that need a relaxing break away from the normal stresses of life. There will be no children running around your pitch, kicking a football or screaming at each other, instead just listen to the gentle sounds of the birds & local wildlife.
Dogs welcome
We love dogs here and we would love you and your dog to come and experience something a little different. As a caravan owner ourselves we always found it hard to understand why many campsites do not make themselves more dog friendly, create a fenced dog off lead exercise area or other activities for dogs to do whilst onsite. Well that's our main objective, to create something on site for dog and owner, It's a great place to wear them out whilst taking in the view of Exmoor. Of course we do have a few rules regarding dogs to make everyone's stay a pleasant one.
Devon Banks campsite opened in 2017 and described by many as a hidden gem camping and caravan park.
We operate a small certified site allowing up to 5 touring caravans, motorhomes or campers. During summer months we have use of 7 pitches (5 hard standing & 2 grass) all with the option of EHU. We still only allow a maximum of 5 units which means we can space our camping guests out. It's not easy to find small CS sites like ours that are dog friendly, offering the dog facilities that we do and this close to Exmoor. Exmoor views from our camping area's are stunning. If you're a keen cyclist we have cycle route 3 which is just 0.5 mile down our lane, we also have a bridleway just 300yrds down our lane that leads you towards Exmoor, perfect for keen walkers. More information can be found by visiting our Local area page. Although rural we are not cut off, our most local towns are Barnstaple and South Molton both are 17 minutes drive. Then we have Lynton and Lynmouth which is a 35 minute drive. This is our favourite place.
Opening times and booking
Our dog walking field is open all year. Our Campsite is closed now until April 2022.  
NOTE! We are sorry but we do NOT have showers or a washing up area on our campsite.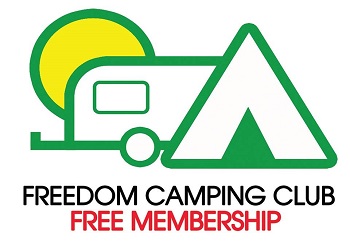 We are a certified site (CL) exempted by freedom camping. NO membership is require to stay with us.
We have a minimum stay of 3 nights, (sometimes 4 nights for bank holidays).
2 night stays considered for last minute bookings if we have the space, contact us directly.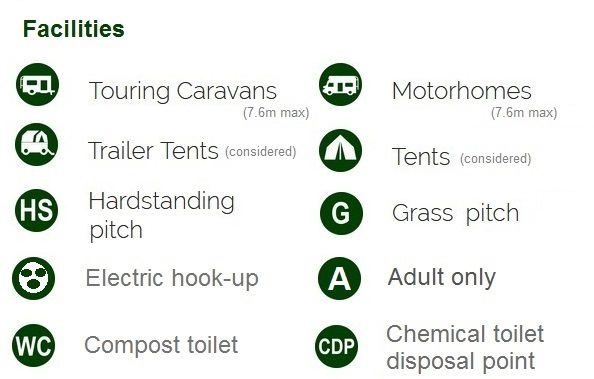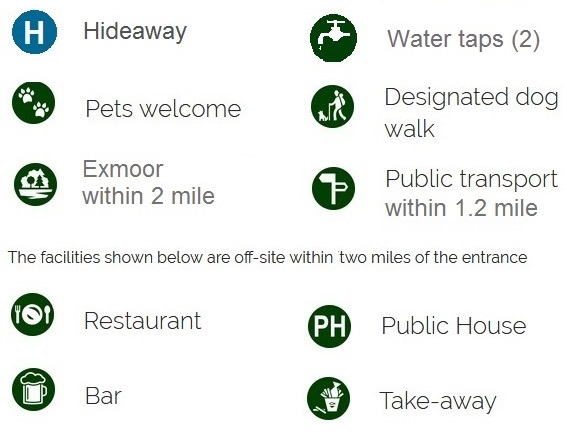 Other facilities and information
Compost Toilet. It's a Separett swedish design compost toilet, uses no water or wood shavings (see image). We just ask you to use your own 2ply toilet paper. We also have a waterless urinal.
2x Grey waste empty points
Electric is available for grass or hard standing pitches (10amp supply).
Recycling area. We do ask you to sort your rubbish as we take recycling seriously here.
WiFi is provided for free, this is available around our information shed (not for streaming).
A quiet hideaway site for relaxing with stunning Devonshire views
Dogs welcome (100% compostable poop bags made from cornstarch only to be left onsite. NOT bio-degradable)
3 acre fenced off lead dog paddock with picnic bench and some fun basic agility.
2 acre secure exclusive use exercise field with picnic bench and dog obstacles (for hire for extra charge)
Use of our Agility equipment maybe available
A stream and wooded area where you can sit, relax and where dogs can have a paddle (off lead if well behaved)
Hard standing and grass pitches are separated by a traditional Devon Bank lined with hedges and trees.
NOTE! we have NO showers, NO wash area and NO flushing toilets just a compost type toilet.
Mobile signals: BT / EE very good signal & 4G. O2 / vodaphone poor signal (better in our top field or 1 mile up our lane)
View more images here images of campsite
Find out more about our Exmoor Adult only campsite
Hard standing pitches for touring caravan, motor-home or camper
Facing west with views of the Kipscombe valley and sun setting over the hills.
Hard standing all weather pitch with grass area to the side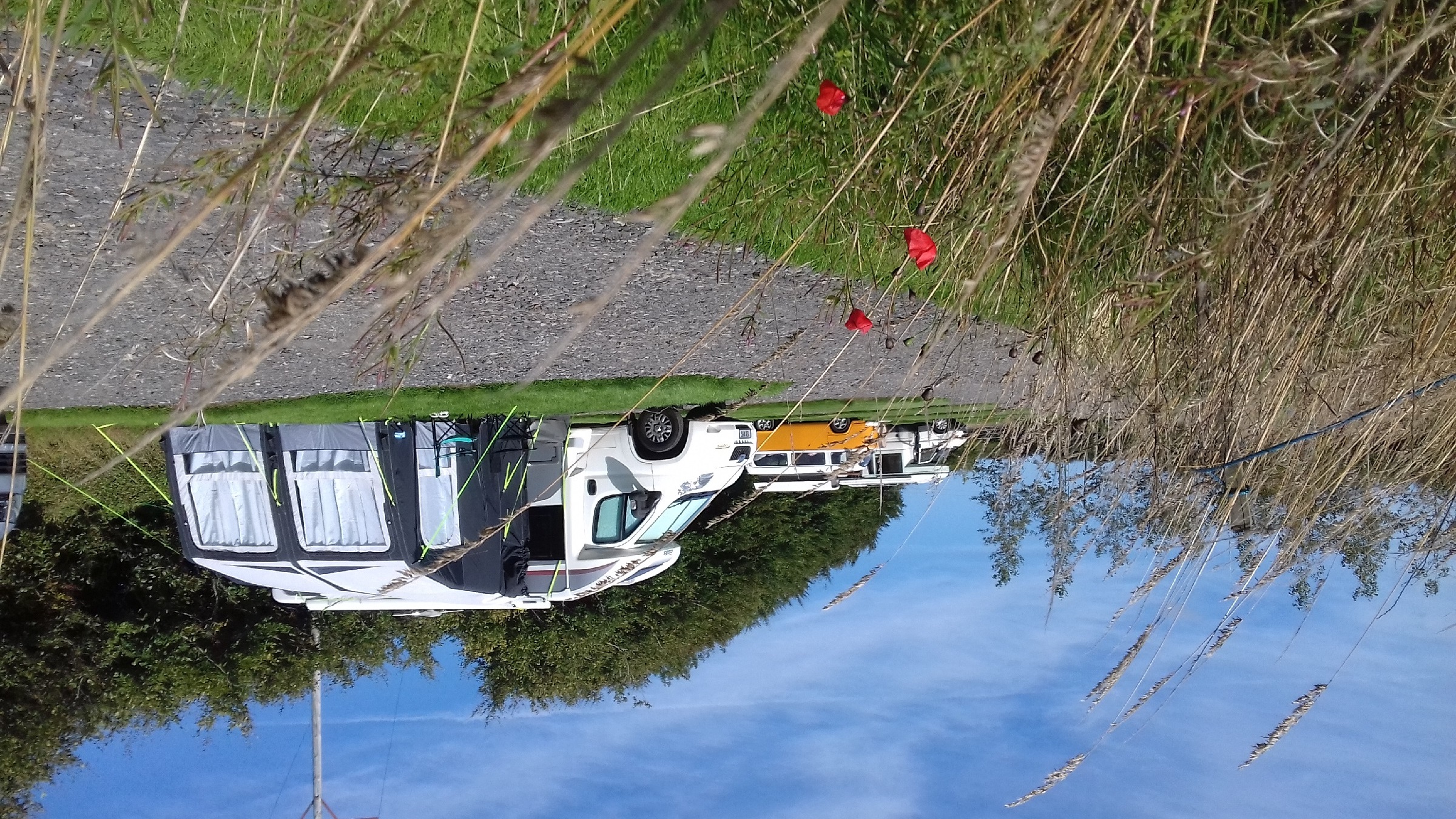 £TBA per night, discounts for stays of 7 nights or more.
Whats Included in the price; 2 adults, your unit, car, awning and electric. Don't require electric, contact us.
Pitch size is 11m wide by 10m deep. Hard standing area is 5.5m wide by 10m deep, grass 5.5m wide by 10m deep. Electric is 10amp
During summer months we space you out so there is an empty pitch between you and the next. This means it maybe possible for you to park your car on the spare pitch. 
Grass pitches for touring caravans, motor-homes, campers or trailer tents
2 grass pitches are available;  pitch7 facing West with valley views & the sun setting. Grass pitches available from May to early October subject to weather conditions. Note! grass pitch6 you will need a 25m electric lead. Sheltered from the west wind by a Devon bank. Pitch6 may also be able to accommodate two groups (contact us to discuss).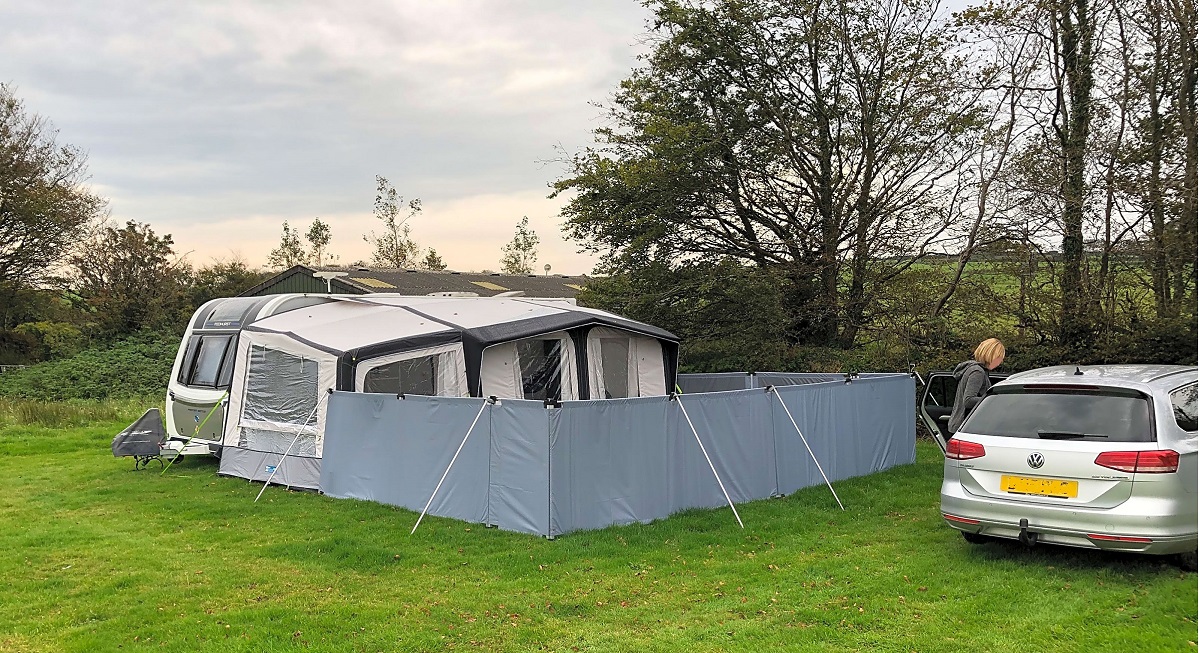 Grass pitch 6 facing East
A very spacious pitch with plenty of room. This pitch faces East where the sun rises with stunning views of Exmoor national park. You'll find a traditional Devon Bank behind the pitch. You'll need a 15-25m electric hook up cable for this pitch.
Pitch sizes unlimited within reason. Electric is 10amp
Single/Two Person small tent - Minimum stay 1 night - A single person/ couple / back packer with a tent and no vehicle (on foot or bicycle) is £7.00 per night. Two people sharing a pitch £10.00. three people sharing a pitch £13.00 Limited spaces. You will need to bring your own portable shower and washing facilities. No electric available.

Grass pitch 7 facing west
This pitch is for campervans or caravans up to 6.2m long. View of the Kipscombe Valley and sun setting. There is room for an awning and dog garden if required.
Grass pitch prices - £TBA per night, discounts for stays of 7 nights or more. Includes 2 adults, your unit, car, awning and electric. Awnings with breathable ground sheets. Don't require electric, contact us.
Break down of prices 2022
Stays are for a minimum of 3 night. 2 nights are considered if last minute booking. 4 nights stay for bank holidays. (1 night stays are only available for those who arrive on foot or bicycle)
| | | |
| --- | --- | --- |
| 1-3 nights stay | 4-6 nights stay | 7 nights or more |
| £TBApn | £TBApn | £TBApn |
Extra's
Awnings - Free, Placed on hard standing during winter months or very wet weather. Breathable ground sheet must be used when on the grass.
Gazebo's - sorry not allowed, this is due to our changing weather here (wind)
Extra Adults - £5.00pn (max of 4 per pitch)
Day Visitors (21+) - For up to 1 hour free (max of 2). 1 Hour or more, its £3.00 per visitor. If they have a dog let us know (max 2 visitors and 2 dogs per pitch)
Extra car - we allow 1 additional car for free
Dog charge: We allow up to 3 dogs (more by arrangement). All dog waste is composted onsite here therefor only 100% compostable bags can be left onsite. We provide you with some bags for free to get you going. Additional bags can be purchased from us at £1.50 for 2 rolls or you can purchase your own elsewhere. Any Bio-degradable or plastic bags must not be left onsite.
Dog gardens: Wish to create a dog garden with your wind break, then that is fine just put it where your awning would go or place around your awning. Please look after our grass though.
Payment: We ask for full payment when booking via banks transfer or cheque. If you cancel your stay within 21 days of arrival no refunds are offered.  Non refundable deposit (see T&C's if covid lockdown) - A non refundable deposit of 50% of the total pitch price is required. Full booking balance must be paid 14 days before arrival.
Pitch Offers Save £TBA per night on all stays for 7 nights or more. Save £0.00 per night for stay of 4-6 nights. Offers only valid when you book direct through us or freetobook. All offers cannot be used with other offers. We have the right to remove offers at anytime.
Covid19 - update
If we go into lockdown and your stay has to be cancelled you can request a transfer to another time or a refund of all monies paid.
Once we get the all clear from the Government, then we shall be able to relax our covid19 rules, but until then;
Our site compost toilet will be open for those that require it. If you have your own facilities please use them.
Social distancing of 2m is in place here, it's easily achievable.
We're currently not allowing guests to have day visitors.
Pre booking is required to stay at our campsite.
Getting here - Devon roads are notoriously small, but don't worry we are only 1 mile from an 'A' road. The first part of our lane is fine with passing places but the last 500 yards is by a narrow single track lane, hence why we have a unit size restriction. Please follow the recommended route via the A399. Do not use the lane that leads from the B3358 at Challacombe. Instead follow the B3358 to the A399. for this reason we ask that you arrive between 1:00pm and 6:00pm (late arrivals to confirm this when booking) and we ask that you vacate your pitch by midday